After months on hiatus, the Agape House is resuming its regular parking lot sales.
HERMISTON — The Veterans of Foreign Wars Desert Post 4750 Auxiliary will hold its monthly meeting on Saturday, July 11, at 10 a.m. at the VFW hall, 45 W. Cherry Ave., Hermiston.
BAKER CITY — The 22nd annual Art at the Crossroads regional art exhibit is accepting entries for the 2020 show.
Frazier Farmstead Museum, 1403 Chestnut St., has weathered plenty of crises since it was built as a family home in Milton-Freewater in 1892.
PENDLETON — Due to the current status of COVID-19 in Umatilla County, the Pendleton Public Library has made the difficult decision to cancel the annual book sale. However, smaller events have …
In an effort to provide support during the current COVID pandemic, Community Counseling Solutions (CCS) announced a pilot program offering free counseling services to those medical workers and…
WALLA WALLA, Wash. — Blue Mountain Community Foundation recently announced that general operating grants are available for charities and nonprofit organizations affected by the COVID-19 pandem…
HERMISTON — Due to the COVID-19 pandemic, Grace and Mercy Lutheran Church ELCA of Hermiston is meeting virtually at this time and believing, "When two or three are gathered together in My name…
PENDLETON — Starting Monday, June 29,  and running each Monday through the end of July, staff at the Pendleton Public Library and Blue Mountain Community College library will host a virtual bo…
BOARDMAN — The Oregon Trail Library District opened to the public with limited grab-and-go service on Tuesday, June 23. This is in addition to its curbside pickup, delivery and phone services.…
LAKEVIEW — The Eastern Oregon Mutual Aid Network (MAN) was created to assist folks and food pantries in Eastern Oregon that have been affected by COVID-19. The program connects community needs…
ATHENA — The Gem Theatre, 239 W. Main St., Athena, is hosting a dedication of the newest sign on the Oregon Film Trail on Saturday, June 27, at 10 a.m. The dedication of this sign is in celebr…
PENDLETON — An online creative writing discussion presented by Scott Elliott, Whitman College professor of creative writing and English, will be available Monday, June 22 at 6 p.m., courtesy o…
WASHINGTON — National History Day, the Smithsonian National Museum of African American History and Culture and the Smithsonian Learning Lab announced recently 35 documentary films, produced by…
PENDLETON — If you're looking to get outside and enjoy good music, good food and socially distanced visiting with your neighbors, head to the 100 block of South Main Street on Saturday, June 2…
WALLA WALLA, Wash. — Walla Walla Community Hospice (WWCH) recently completed its first 10-week online adult grief support group. This pilot group used the Zoom platform to connect individuals …
PENDLETON — End-time prophesy miracle and healing services will be held Sunday, June 28 at 10 a.m. and 6 p.m. at Pendleton Lighthouse Church, 417 N.W. 21st St., Pendleton. Oregon City Evangeli…
This summer, when kids and parents are faced with limited safe, accessible, and affordable camp and outdoor options due to the COVID-19 pandemic, Girl Scouts of the USA (GSUSA) is launching th…
HEPPNER — A showcase of Morrow County 4-H/FFA livestock and static projects will proceed Aug. 16-22, 2020, at the Morrow County Fairgrounds. At this time, it is not a public event, but will be…
HERMISTON — A general membership meeting for the Hermiston Elks Lodge No. 1845 will be held Tuesday, July 16 at the lodge, 480 E. Main St. Doors open at 5 p.m., with the meeting convening at 7 p.m.
ATHENA — The Athena Civic Memorial Association recently announced grant awards for the year
 ending May 31, 2020. The association was established in 1957 as a means to honor community
 charita…
PENDLETON — A candlelight vigil of peace and solidarity in support of all those suffering in the current political and emotional climate will be held Tuesday, June 9, beginning at 6:30 p.m. at…
MILTON-FREEWATER — More than 90 free bicycles will be available for local children, families and adults at Danner Farms' annual bicycle giveaway on Friday and Saturday, June 12-13, from 8 a.m.…
HERMISTON — The Umatilla-Morrow County Head Start is now accepting registrations for its preschool classes beginning in September.
PENDLETON — The 47th annual Open Regional Exhibit, this year featuring photography entries in slideshow format, opens Thursday, June 4 at 5:30 p.m. on the Pendleton Center for the Arts website…
HERMISTON — For almost 40 years, members of the Hermiston First United Methodist Church, 191 E. Gladys Ave., served a meal at the church each Thursday. With the onset of COVID-19, the church s…
PENDLETON — The Pendleton Friends of the Library are going ahead with the annual book sale, which is scheduled Aug. 27-29 at the Pendleton Convention Center, 1601 Westgate. 
PENDLETON — Three area churches will host a socially distanced celebration of Holy Communion on Sunday, May 31, as part of Pentecost.
WALLA WALLA, Wash. —  United Way of the Blue Mountains, a local nonprofit serving Baker, Columbia, Morrow, Umatilla, Union and Walla Walla counties, has rescheduled its annual charitable golf …
HERMISTON — The Hermiston Public Library resumed limited services on May 26, and will begin lending physical materials in June.
MILTON-FREEWATER — McLoughlin High School's Hall of Fame/Toast to Talent Committee is extending the nomination deadline for individuals to June 29 due to uncertainty brought about by the coron…
PORTLAND — Griswold High School students Karalin Reynolds and Rylee Mann qualified to represent Oregon in the National History Day contest with their documentary "Operation Firefly: The Barrie…
PENDLETON — Community Action Program of East Central Oregon was among a long list of Eastern Oregon organizations that received funding in Oregon Community Foundation's latest round of grants …
HOOD RIVER — A Virtual Business Adaptation Training for North Central and Eastern Oregon businesses and communities is being offered via Zoom on Wednesday by the region's Economic Resilience T…
MORROW COUTY — The Boardman and Irrigon Music in the Parks Summer Concert Series has been canceled due to COVID-19 concerns. The concert series, held each summer alternating between the Boardm…
ATHENA — Athena Caledonian Games, the annual Scottish heritage festival held on the second weekend of July at Athena's city park, has been canceled for 2020 due to the COVID-19 restriction on …
PENDLETON — The 2020 Open Regional Photography Exhibit is now accepting entries. This year the exhibition will be shown in an online format to keep patrons, artists and staff safe. The online …
ATHENA — The Class of 2020 won't have traditional graduation ceremonies because of restrictions caused by the coronavirus pandemic. But it may turn out to be a banner year, after all.
VALE — Drexel H. Foundation is engaging youth and families in the arts, even if it is a virtual contest. A virtual Yard Art Competition, open to all ages throughout the Pacific Northwest, prom…
WALLA WALLA, Wash. — The Department of Veterans Affairs is instituting measures requiring use of face coverings on all individuals entering a VA facility, according to a VA press release.
FOX LAKE, Ill. — The Second (Indianhead) Division Association is searching for anyone who served in the Army's 2nd Infantry Division at any time.
HERMISTON — Oregon School Employees Association Chapter 10 is extending the application deadline for its college scholarship for high school seniors to May 22, 2020.
WALLA WALLA, Wash. — Walla Walla Community Hospice has transitioned what was to have been a live presentation at the Gesa Power House into an online event. The Live Well-Die Well Walla Walla W…
PENDLETON — Fall registration for the 2020-21 school year at Pendleton Presbyterian Preschool begins Monday at 10 a.m. This year, due to COVID-19 social distancing guidelines, registration wil…
HERMISTON — Hermiston High School Marching Band Director Sean McClanahan received notification last week that the HHS Band was nominated by Gov. Kate Brown to march as a representative of Oreg…
SALEM — Among the heroes of these unprecedented times are Oregon's farmers and ranchers. These hard-working families have continued to grow their crops, care for their animals, and provide foo…
SALEM — Gov. Kate Brown has named Anis Mojgani, a two-time individual champion of the National Poetry Slam and an International World Cup Poetry Slam winner, to a two-year appointment as Poet …
PENDLETON — Prior to COVID-19, Oregon's Department of Education, Early Learning Division, launched a program to enhance the state's ability to provide parents and child care providers with add…
SALEM — In celebration of the uplifting power of art and its value to Oregonians' quality of life, Gov. Kate Brown announced a call for nominations for the 2020 Governor's Arts Awards. Establi…
HERMISTON — The Hermiston Lions Club is offering grants, ranging from $500 to $2,000, to support local charities in the communities of Echo. Stanfield, Hermiston, Umatilla, Irrigon and Boardma…
PENDLETON — A Blue Mountain Community College (BMCC) sophomore has been named one of Oregon's four most extraordinary community college Phi Theta Kappa (PTK) students for 2020. Esgar Garcia Av…
HERMISTON — The staff at Sun Terrace assisted living facility is inviting Hermiston residents to participate in a Cinco de Mayo parade as a way to bring cheer to the facility's residents as th…
PORTLAND — College scholarship applications through the Oregon Music Hall of Fame are now available. Thanks to generous contributions, four scholarships of $2,500 each were awarded in 2019.
PENDLETON — Although the COVID-19 pandemic has shuttered the Pendleton Center for the Arts, director Roberta Lavadour and her crew continue to provide artistic endeavors for their patrons.
HERMISTON — Following the launch of Hermiston School District's Distance Learning for All plan, HSD is offering families with more than two children the ability to checkout a third Chromebook.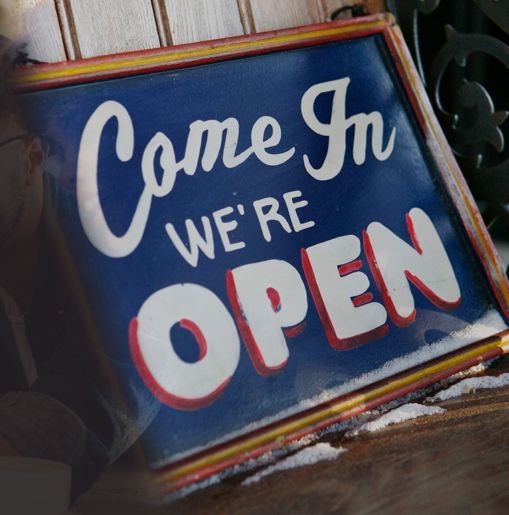 Are you open for business, or planning to reopen? 
Reach your customers with the help of EO Media Group's Community Marketing Grant Program